We offer a variety of classes for all levels of experience, from beginner to advanced. Our experienced and passionate instructors will teach you everything you need to know to play the handpan, from basic techniques to more advanced concepts.
We believe that the handpan is a truly magical instrument, and we are committed to helping our students master it. In our classes, you will learn how to play beautiful melodies, create mesmerizing rhythms, and improvise with confidence.
We also offer a variety of other handpan-related services, such as instrument rental, repairs, and tuning. We also host regular handpan jams and concerts, so you can connect with other handpan players and share your passion for the instrument.
Whether you are a beginner or a seasoned pro, we invite you to join us at Ding Handpan School Lisboa. We are here to help you reach your full potential as a handpan player.
Handpan for Beginners and Advanced Players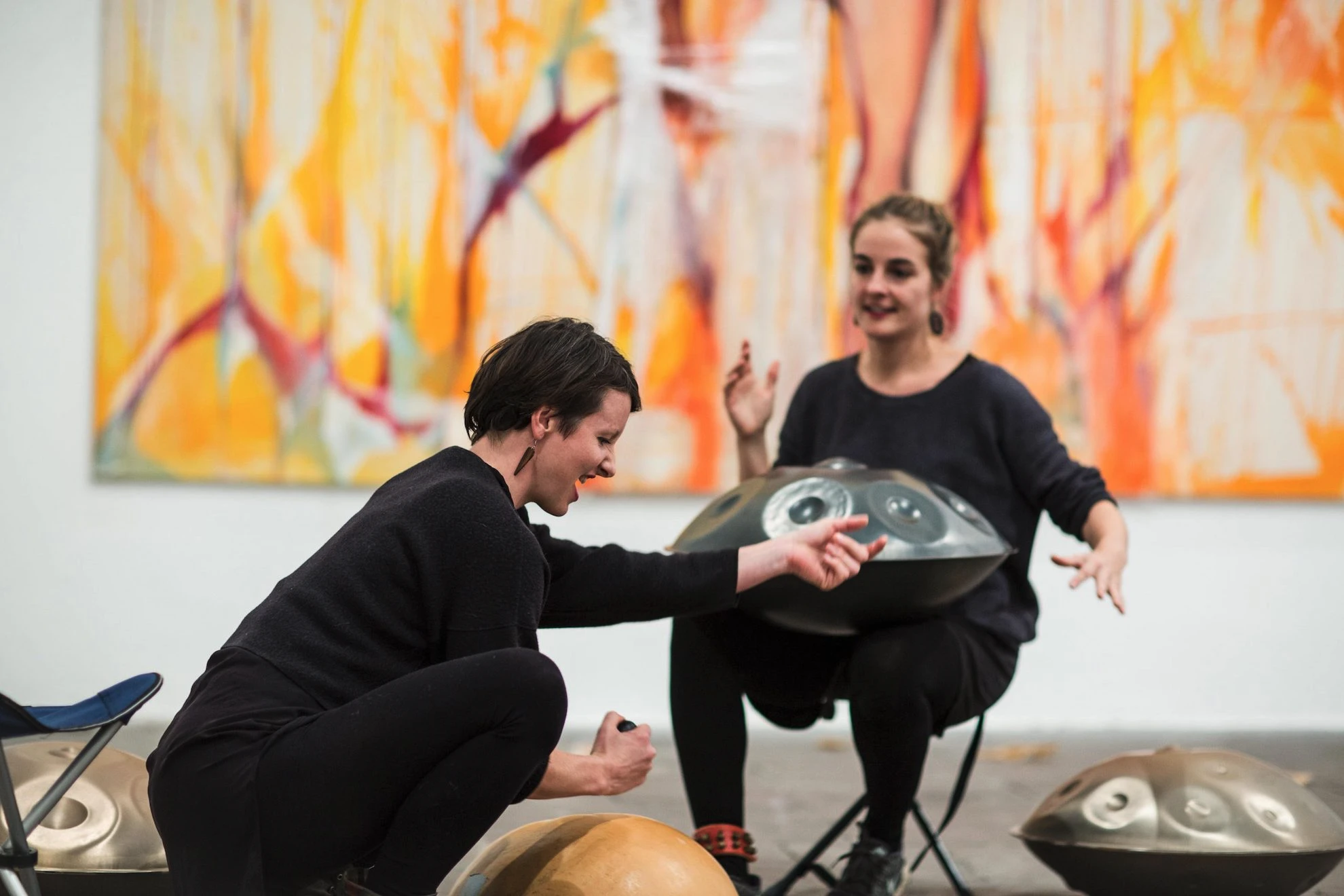 If you are a musician looking to take your first handpan performance to the stage, you are likely feeling a mix of excitement and nerves. The thought of performing such a unique instrument in front of a large audience can be overwhelming.
READ MORE +